Dr. Kimberley Coad
Ba.Sc (ClinSc), M.H.Sc (Osteo)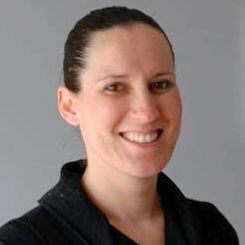 Kimberley (Kim) Coad graduated from Victoria University in 2007, after which she worked as an osteopath in Melbourne, Victoria. In 2009, she moved to Adelaide and worked both as an Osteopath and a Medical Advisor in the Workers Compensation industry.
Parallel to her current area of work, Kim has a special interest in paediatrics and more specifically working with babies facing breastfeeding difficulties.  She is currently completing her International Board Certified Lactation Consultant qualification.
Kim was an active Board Member for Osteopathy Australia from 2012 – 2015 where she contributed to further development and support of Osteopathy in Australia using both her clinical, management and non-clinical knowledge and skills. She is also currently on the Board of Crusoeden Body.
She has presented talks on various topics for a wide variety of health professionals for over ten year; including presenting at the Osteopathy Australia Conference in 2015, and other talks to Personal Trainers, University graduates and within the Workers Compensation industry.
Kim has always had a passion for bringing together various health professionals to enhance the overall power to help others achieve their health goals; whether that is directly through clinical osteopathic treatment, medical advising, or through education.